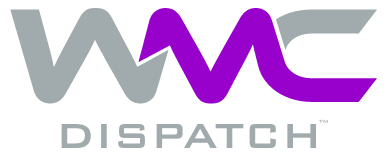 WMC Dispatch™ software is an entirely cloud based concrete dispatching solution, allowing you to manage your complete operation from order to cash from anywhere.
By utilizing real-time data, WMC Dispatch will enable you to make better decisions for your organization. The WMC offering includes an app for drivers to receive their schedules and clock in and out from their mobile device, ready mix concrete accounting and scheduling, electronic tickets and advanced analytics.

Constant Innovation
Through the use of cloud-based technology, WMC Technologies is committed to continuous improvements to enhance operational efficiencies.

Reduces IT Costs
Significantly reduce IT complexities as no application or database servers are required. All you need is an internet connection and we will do the rest.

Reduces Back Office Expenses
Receive significant cost savings through integrated email of invoices and statements. The system allows a pay online option for your customers.

Employee Time Management
Improve employee time management by providing work shift data to drivers. Track confirmations, clock in and out and easily identify irregularities.
DOWNLOAD THE APPS
WMC START TIMES
Now available on Google Play and the App Store.